Louisville Kentucky Car Wreck and Automobile Accident Guide
What information do you need to know following a car wreck? Some legal that may guide you are listed below. However, I would prefer you contact me on my phone at (502) 609-7657, (toll-free 855-REACHMYCELL), so we can figure out the specifics of your car wreck together.
"I was in a car wreck. What do I do now?"
First, cooperate with the local police department and obtain the report number they assign to your report. Usually, in Kentucky and Indiana, they use a service called buy crash.com (https://www.buycrash.com.)
When I first speak to someone injured in a car wreck, I will usually ask for their report number right off. I do this because buy crash.com lets me pull up the accident report, through the internet, and download a copy to my computer. This way, I can talk to my client about who the police officer put at fault for the car wreck, whether any driver was issued a citation and which party was insured by which insurance company.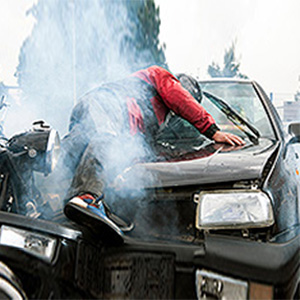 If a police officer does not come to the scene of the car accident, make sure you get all of the other driver's information, including : a picture of their license plate, their driver's license and their insurance card.
Second, if you are injured or are feeling pain, get checked out either at your local hospital or by your family doctor. Kentucky is what is known as a no-fault state. This means that the vehicle you are riding in is responsible for the first $10,000 of your medical bills and lost wages. Indiana is what is known as a med-pay state. Basically, this means that the vehicle you are in will cover some of the medical expenses you incur as a result of the car wreck. However, in Indiana, there is no set amount of med-pay coverage. As a result, the med-pay insurance could be as little as $1,000 or the same $10,000 required by Kentucky law. For Indiana med-pay, the coverage all depends upon how much the driver purchased.
If the at-fault vehicle was uninsured, we can use that insurance coverage to pay your medical expenses. This is an area that is complicated that I have blogged on before. https://attorneydesmond.com/kentucky-car-wrecks-use-car-insurance-pay-medical-bills/The gist is get some medical attention if you were injured in the car wreck. As your personal injury lawyer, I will do my best to find some way to make sure these medical bills get paid.
Third, take photographs of the damage to the vehicles, the damage to your car and any bruises or lacerations. Especially when it comes to motorcycle wrecks and car accidents, a picture is worth a thousand words. Bruises, lacerations and scrapes heal but a picture, taken near the time of the car wreck, really can demonstrate to a jury just how severe the impact was and why you are hurting from this car wreck.
Fourth, do not settle any part of your personal injury claim. A personal injury release is a full and final release of your personal injury claim. It is a legal contract wherein you lose your right to recover part, or all, of your personal injury claim stemming from a car wreck, in exchange for whatever amount the insurance company is offering.
If an insurance company is offering you money immediately to settle your personal injury claim, they are trying to protect their insured and they are not concerned about how bad your injuries are. They are trying to buy the risk that you might need more medical treatment; especially costly treatment such as for surgery. The job of an insurance company is to protect its insured, (ie. the at-fault driver), from a lawsuit. How do they do that? By getting the claim resolved quickly before its value may increase or exceed the amount of insurance coverage purchased by the at-fault driver.
To illustrate, when I conclude a personal injury claim, my client signs a personal injury release, at the request of the insurance company, before I can release any part of the personal injury settlement to them. As a result, I tell all of my clients the following:
"If you go back to the doctor tomorrow and he tells you are blind because of the car wreck, there is no way to recover anything further. It does not matter how when it was discovered or how badly you were injured. You can not recover one cent more and your personal injury claim is concluded. The personal injury release was a contract and no matter how bad the terms of that contract may be, you will be held to it. "Caveat Emptor" means let the buyer beware and this harsh concept controls the law of personal injury releases."
Fifth, be very careful about whether you really want to provide either insurance company with a recorded statement. The gist of a recorded statement is that they are pinning down the facts of the car wreck and your injuries shortly after the occurrence of the car wreck. In other words, to borrow from a phrase from criminal law, whatever you say can and will be used against you at a future date.
Before I agree to a recorded statement, I want to know why such a statement is necessary. If it is just the company's protocol and the liability for the wreck is clear, it probably is not necessary. Also, I warn my clients to keep their answers brief, don't guess at an answer and don't understate their injuries. In many personal injury cases, I have seen a client's injuries go on longer and be more severe than we originally anticipated. As a result, preserve your options.
I handle car wreck claims for a career. I am literally dealing with injury claims 24 hours a day seven days a week. As a result, call me because I will be up and happy to talk to you about your injuries and how the accident happened. You can reach my on my phone at (502) 609-7657 or toll free at 855-REACHMYCELL.
Personal Injury Claims and Motorcycle Insurance
Kentucky is what is known as a pure comparative fault state while Indiana is what is called a modified comparative fault state. If you do not understand the difference between pure comparative fault state and modified comparative fault state, contact a Kentucky motorcycle accident lawyer. Comparative fault basically refers to how fault for the wreck is divided among the drivers. In Kentucky, a motorcyclist could be 99% at fault for an accident and still recover 1% of his damages. This is why we call Kentucky a pure comparative fault state. As an experienced personal injury attorney in Louisville KY, I can help you understand these terms properly.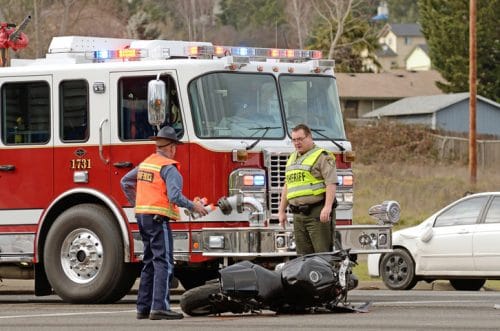 In Indiana, you cannot recover from a personal injury claim if a jury determines that your fault for causing an accident is equal to or greater than the other drivers. So in Indiana, a motorcyclist would recover $0 on his personal injury claim unless a jury determined he was 49% or less at fault in causing the accident.
How Do I Value My Personal Injury Claim?
You don't listen to your friends as they will tell you that they know of someone who did not get hurt and he/she recovered $25,0000. While I wish that were the case, it most likely is not. Insurance companies fight before they just hand over money to an injured person. Also, you don't try to use standard formulas like three times your medical expenses. Those formulas existed in the past and are no longer used by insurance carriers. These assumptions will take you down the wrong road and you may end up in a lawsuit because of false expectations. Seeking help from a Kentucky motorcycle accident lawyer to 
best possible advice
 is advised because they understand the Kentucky motorcycle laws to determine the settlement amount you are entitled to. Until an experienced, Louisville motorcycle accident lawyer looks at all of your medical records stemming from an accident, no lawyer can really provide you with a value for your personal injury claim. A claim's value depends upon a multitude of factors including: amount of property damage; length of treatment; type of treatment; lost wages; pre-existing medical conditions existing before the accident; liability for the accident; aggravating circumstances such as a drunk driver; insurance company involved and; prior experience with this particular insurance adjuster.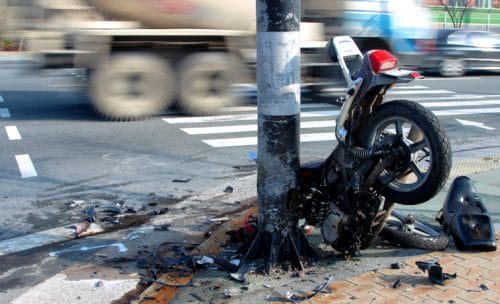 I see many attorneys act like realtors when they first speak to a potential client and promise that the world to sign up the case. Realtors, to obtain a house listing, have no problem using the figures you want to believe your house is worth only to tell you six months later, "Sorry I was wrong and the market changed." I won't do that. One of the reasons I am a 
top Louisville Motorcycle Accident lawyer
 is because I am not going to promise you the moon and let you get your hopes up only to change my story once the first low offer comes in from the insurance carrier. As an injury attorney who knows other attorneys who also have extensive personal injury practices, I have an advantage that you don't. Many times, without revealing information protected by the attorney-client privilege, will discuss your case with attorney friends of mine so I can get their input on what they believe the case is worth. Basically, I want to make sure that I am accurately valuing your personal injury claim. After all, as Louisville motorcycle wreck lawyer who is always advocating for you, it is not hard to start believing our own hype. I don't want to put you through the rigors of a lawsuit unless I am sure that the case justifies it and the insurance company has incorrectly valued the claim.
Motorcycle Accident Investigation
If you were injured in a motorcycle wreck, I hope you will contact me very soon after the accident. Why? Because I am an experienced Louisville motorcycle accident lawyer who wants to prosecute your personal injury claim effectively and efficiently. One issue I want to know is if your injuries and the facts of the accident justify the involvement of an accident reconstructionist. Very simply, we may want to send an accident reconstructionist to the accident site to see what physical evidence the police may have missed at the accident scene. Sometimes, this can make the difference as to whether you can recover from your injury claim or not.
If you want an attorney who will give you a straightforward, honest evaluation of your case, I can do that. I have been practicing as a Louisville motorcycle accident attorney for many years.