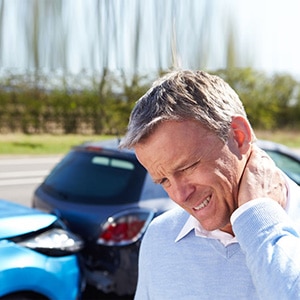 I tend to concentrate my legal practice on injury claims arising from car wrecks. However, everyday people sustain serious injuries while at work, through slip and falls, negligence of others or automobile accidents. While I want to give you some material to work with on these subjects, I want you to also understand that the law has become a complicated arena. Basically, I suggest that when looking for an attorney, you find one that concentrates in that area of the law, such as a personal injury lawyer in Louisville Kentucky. For example, I try to limit my legal practice to car wrecks and motorcycle accidents. However, when I receive a call on other areas of the law (e.g. worker's compensation), I will provide the caller with the names of attorneys I have met over the years that I trust and practice in that area of the law. Call my office if you are looking to get in touch with an experienced Louisville KY personal injury attorney.
In regard to personal injury claims and injuries caused because of someone else's fault, the biggest issue is what can your legal team prove. As a Plaintiff bringing a personal injury claim, we have the burden of proof to show that the other person was negligent and because of their negligence, you were injured. The law is all about what FACTS we can offer to prove this. Judges and juries don't care about what we think happened but rather, what can we prove. The burden of proof for a civil lawsuit is that we have to prove the case by a preponderance of the evidence. Basically, this is a lesser standard the criminal standard of beyond a reasonable doubt. However, it still means that we have to show that our version of the facts, that demonstrate the negligence of another person caused your injuries, is more likely to be the truth than not. Reasonable people differ on what they believe, their backgrounds and their perspectives. As a result, the facts that we can truly prove are crucial to succeeding on a personal injury case. Essentially, fault means negligence. Negligence has the following four elements: 1) a legal duty; 2) a breach of that duty; 3) causation, both actual and proximate and; 4) damages resulting from that breach of duty. We have to have all four elements to recover on your personal injury claim. For example, if we can show that a motorist was texting and caused a car wreck, we should be able to recover the damages resulting from the car wreck because the driver was negligent by texting instead of watching the roadway. To use legal terminology, the at-fault driver had a legal duty to keep his vehicle under control, he breached that duty by texting, that breach caused the car wreck which in turn caused the damages (e.g. damage to the car and the injuries to the passengers in the cars).
So for an example involving a slip and fall injury, we have to show that the store owner breached his duty to his customers by creating an unsafe condition (e.g. a wet floor with no warning sign). In contrast, worker's compensation laws do not require that we show an employer was negligent to recover on the worker's compensation claim. Rather, the employee's rights and remedies are set out by legal statutes and in exchange for those legal rights, the employee gives up the right to sue the employer for their possible negligence.
Steps to take when someone's negligence causes personal injury.
So when you are injured because of someone else's negligence, take photographs of the cars at the accident if you can. Obtain the contact information for any witnesses who may have seen the automobile accident. Also, report the injury to the manager, if the injury occurs at a business, or the police. They should create an incident report detailing your injuries and the facts of the accident. Makes sure you obtain the report number and/or the name of the person taking the incident report. There are a couple of more steps  you need to take care of before contacting a personal injury lawyer in Louisville.
Second, go ahead and go to the Emergency Room if you are experiencing pain. It is okay to use your health insurance to pay for these charges. If there is other insurance coverage that should have been primary, we can always coordinate against that med-pay or no-fault insurance at later date to get the health insurance reimbursed.
Third, contact a personal injury attorney to discuss the details of your injury claim without waiting. Why? Remember that every case has a statute of limitations and in some cases, usually when a governmental entity is involved, you may need to give that organization legal notice of your claim before the statute of limitations runs (e.g. expires). Once again, it is your choice how you want to handle your personal injury claim. But it is my job as an injury lawyer to make sure you have the legal information you need to make a wise decision in regard to that claim.
When you need to talk to an experienced Louisville personal injury lawyer, you can reach me directly on my phone (502) 609-7657. I have been practicing as a Louisville KY personal injury attorney for over 20 years and can handle your injury case very well.
Do You Need to Contact a Louisville Personal Injury Lawyer?