Important Steps to Take After a Car Wreck for Your Personal Injury Claim!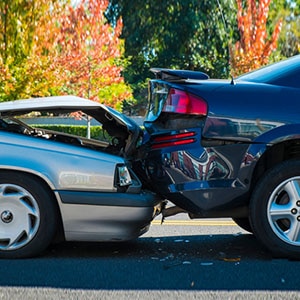 Let me say the steps below are good steps to take any time you have been in a car wreck; not just when you intend to make a personal injury claim. I don't want to be like the big Firms that advertise on television and promise you a "big check" just to get your business.  Not every car accident results in a personal injury claim, much less a big personal injury claim, and that's okay.
My cell phone is on the internet so people, who were in a car accident, can get legal advice; on whether they intend to pursue a personal injury claim or not.  Moreover, remember that I practice an area of law called "personal injury law".  In other words, to recover on a personal injury claim, you have to be injured and the claims with the higher value are those wherein you were badly injured. My point is that no amount of money can make up for health.  So, assuming you have been in a car wreck, what's the next step?
First, while you are at the scene of the car accident, get as much information as you can. Not only do want the police report number and the name of the investigating, police department but also, try to get the name of the other driver and their insurance information.  If there are any witnesses to the car accident, try to get them to give you their names and contact information.  Why? Because too often the at-fault driver admits fault at the scene of the car accident and later on, changes their story or their insurance carrier argues you were partially at fault for the car wreck.
Please understand, if you are hurting at all or start hurting the next day, get checked out by a hospital or a family doctor. It is true that the value of an injury claim from a car accident is determined by the information contained in your medical records.  In other words, when dealing with insurance carriers, if an injury is not in the medical records, it does not exist for the purpose of their evaluation of the claim.
As a result, if you don't go to a doctor for 30 days after a car wreck, it looks like you were not hurting for the past 30 days. The forces involved in a car accident are quite strong, and this is especially true if a tractor trailer or commercial truck was involved, or if you were on a motorcycle. You may think it is a temporary pain but a few weeks from now, you may be still hurting in your back, neck, and torso. Let me be clear in that I am not suggesting you get medical treatment if you were not injured in the car wreck.  However, I am suggesting that within the first several days following a car accident, you get checked out by family doctor, a chiropractor or the Emergency Room.  Why? Because that first treatment essentially establishes that you were hurt in the car wreck and from the perspective of the personal injury claim, buys you time to seek medical treatment as you wish.
In other words, after having a first doctor or Emergency Room visit within days after a car wreck, no insurance company is going to fault you for not seeking additional treatment for another three weeks, for example. However, if after a car wreck, you wait for three or four weeks to seek any medical treatment, it looks like you were not hurting during that time and an insurance company may wonder if anything else, a fall for example, happened since the wreck and is responsible for your injuries.
Essentially, the most important aspect of a pain and suffering claim, stemming from a car wreck, is to document the extent of that injury through medical records. So, if you are hurting, get the medical treatment you need.
Second, take photographs of your bruises and cuts.  Take them in such a fashion that your personal injury lawyer can send them to the insurance adjuster to illustrate and document your injuries.  A picture is worth a thousand words.
Third, the insurance company for the at-fault driver may approach you about settling your personal injury claim immediately. Don't do this!  It is the job of the liability carrier to protect their insured, the at-fault driver, from your personal injury claim. How do they do this? One way is to get you to sign away your personal injury claim through a release.
Do not sign a Personal Injury Release until all your treatment is complete and you know the extent of your injuries.
When you settle a personal injury claim, you sign a personal injury release. The essence of an injury release is that no matter how severe your injuries are or when they are discovered, your personal injury claim is over and done with. You made a legal contract, by signing the release, with the insurance company.
A personal injury release is a contract that let's the insurance company off the hook for whatever may develop in regard to your injuries. This is why we never rush a personal injury claim.  After all, a good personal injury lawyer wants to know the extent of their client's injuries and how those injuries effect the value of the claim before agreeing to any settlement.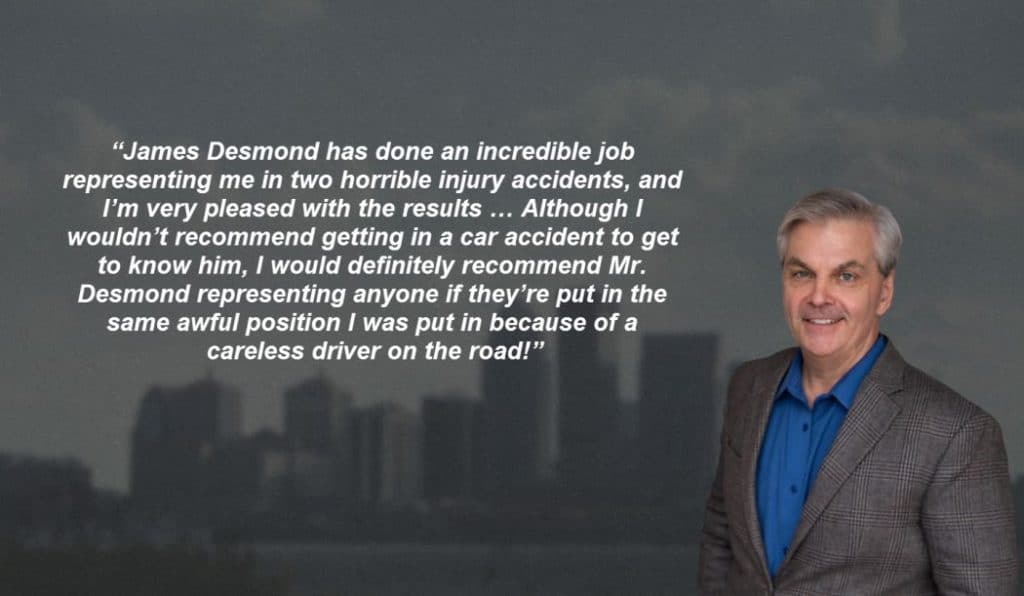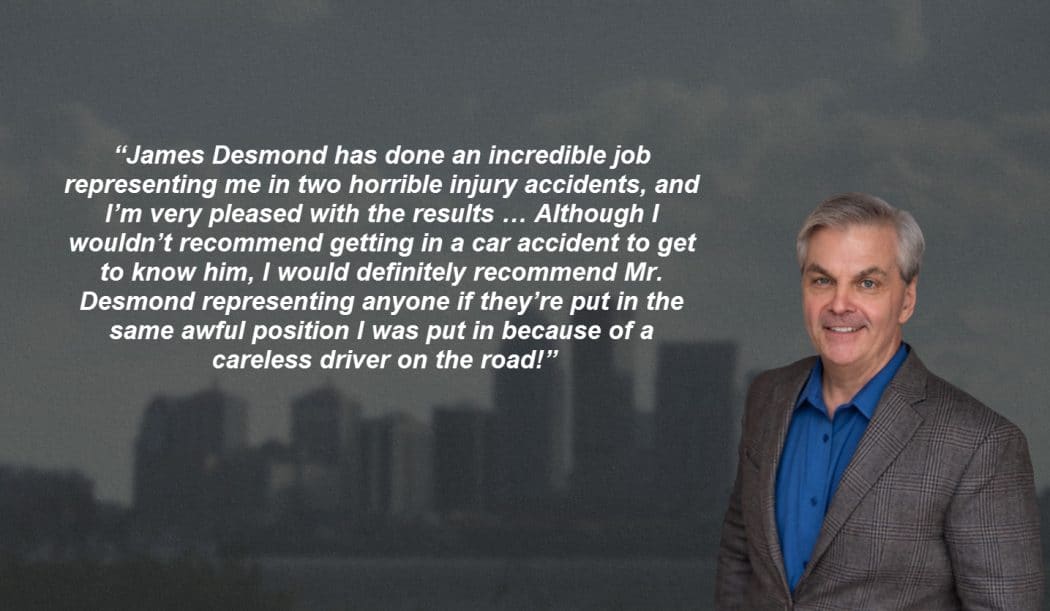 Call me on my cell phone (502) 609-7657
There is Only One Chance to Resolve Your Claim for Pain and Suffering!
Fourth, you may want to contact your insurance company and report the claim. The reason I say "may" is I find a lot of my clients get bad information from their own insurance companies.  As a result, I encourage you to question what you are told by your insurance carrier, ask them to send it in writing and contact me on my cell phone to see if you are being given good information.
However, if you choose to contact them, you will want to find out what kind of insurance coverage you have for getting your medical bills paid. Kentucky is a no-fault state which means that as soon as the car wreck happens, you have $10,000 of medical expense coverage from the insurance carrier for the vehicle you were operating. Indiana is a med-pay state which means that you had to buy med-pay coverage before the car wreck happened. Med-pay is not automatic and you can collect it from either the insurance carrier for the vehicle you were occupying at the time of the car wreck or your own insurance company.
Ask them if you have no-fault insurance available and/or med-pay coverage, and what your limits are for this insurance coverage. Ask for a letter confirming this insurance coverage in writing.
Take this information and contact a good personal injury lawyer. Lawyers are licensed by the State Bar Associations. In other words, I am licensed to practice law in Kentucky and Indiana but I can't, without the assistance of local counsel, practice law in another State.
The primary job of a good personal injury lawyer is to maximize the amount you can recover. However, it is also to help you navigate the maze of laws concerning car wrecks. A good personal injury lawyer should explain to how your medical bills will be paid, who will be responsible for your claim for pain and suffering and assist you in recovering for the damage to your car.
Get some solid legal advice immediately after the car accident so you will know what your rights are.
Fifth, continue to treat with your doctor or chiropractor on a regular basis until you are fully healed. When you go to different doctors or hospitals, keep track of their contact information and share this information with your injury lawyer. Ultimately, to prepare a demand package that is sent to the insurance company for the other driver, your personal injury lawyer needs to track down and submit a copy of every medical record, and corresponding bill, that was created during the course of your treatment. Keeping track of the medical providers you see for the wreck makes this process a whole lot easier.
Have Questions about Your Car Wreck?
I'm attorney Jim Desmond.  If you would like to speak with an experienced car wreck attorney, call me on my cell phone.  My number is (502) 609-7657.  I'll be happy to listen to you about your specific situation.
General Information:
My Car Wreck Attorney Fees Are Less