Louisville Accident and Injury Attorney Jim Desmond
Car Wreck? Motorcycle Accident? Immediate, LEGAL ADVICE!
How about we discuss things right now and clear up this confusion? I will pick up, not some answering service. Why? Because as a Louisville car wreck attorney, I've handled cases for a long time and through a short phone call, I bet I can alleviate a lot of your concerns.
Get easy to understand answers from an experienced Louisville car wreck attorney to make sure that you understand the process and get answers to your questions.
Louisville Personal Injury Lawyer
My name is Jim Desmond and I only handle personal injury claims from Car Wrecks to Motorcycle Accidents.  My law office is in Louisville, Kentucky but I am also licensed to handle personal injury claims in Indiana. I have been practicing law since 1993 in Kentucky and 1994 in Indiana.  However, if you suffer from a personal injury due to the negligence of another person anywhere from Louisville, Kentucky to Indiana we can help you.
I handle many Louisville personal injury claims from car accidents such as: head-on collision accidents, t-bone accidents, motorcycle accidents, tractor-trailers, moped injuries, injuries while riding a scooter, pedestrians hit by a vehicle and others. I have my own law firm but before that, I used to work with a big "Television lawyer". So yes, I am an experienced Louisville car wreck attorney that has handled both big and small personal injury claims.
When I worked with that big Television Attorney, I found out that they cared more about quantity than quality. That's why I give you my cell phone number,  (502) 609-7657. Yes, that is my cell phone and it has been so for over 15 years. Very simply, YOU can reach me with your questions and concerns. Who am I? An experienced Louisville personal injury lawyer that handles injuries from car accidents.  I want to be your lawyer and I prove that on a daily basis by making sure my clients have the means of reaching me directly! I'll personally handle your car accident claim!  You don't deserve to hear second-hand information from a paralegal, case manager or a secretary.
After all, how can you trust me with your injury claim unless we have spoken multiple times since the car wreck? As a Louisville personal injury lawyer, my job is to help people injured in a motor vehicle wreck because of someone else's carelessness and inattention.  What makes me different from every other injury attorney in town? You will deal directly with ME. So you have the right to know what I am thinking and what my game plan is for handling your personal injury claim.
You Deserve Qualified Answers
If you have been injured in a car wreck, you need an injury lawyer that you can get hold of to discuss your concerns! After all, you are hiring an attorney, not a paralegal! Call my office if you are looking to get in touch with a personal injury attorney in Louisville, KY.
Make it simple. CALL MY PHONE, (502) 609-7657, and let's make sure you get the RIGHT legal advice from day one! Yes, I pick up my phone at night and on weekends. And of course, if you want, you can text me at the above number as well.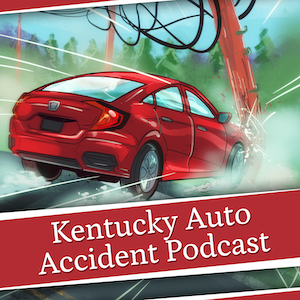 "Jim has always gone beyond his duties to assist me with any and all legal questions. He's the kinda lawyer that doesn't mind going that extra mile even if it's not pertaining to a case he's working on. To me your a true gent and attorney…"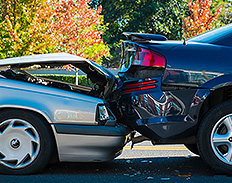 An individual who has been injured in an automobile accident may be able to seek monetary compensation…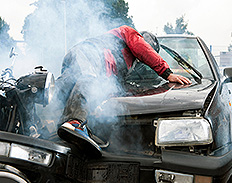 Motorcyclists are especially vulnerable to injuries when involved in a motor vehicle accident with a larger…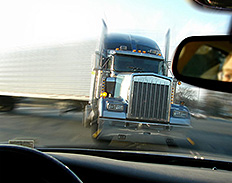 Commercial tractor trailers or semi trucks can weigh more than 40 tons, resulting in much longer slowing and…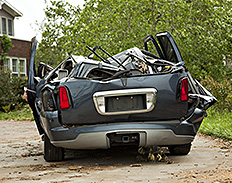 Both Indiana and Kentucky have what is known as wrongful death laws. However, while I have listed the relevant Indiana or…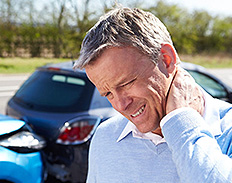 People in Kentucky and Indiana sustain serious injuries every day at work, through slip and falls, negligence of…
As a Louisville car wreck attorney, I have authored several books that are FREE to you. Just click the Free Download button and fill the short form and I am happy to send you a FREE copy.
What Should You Do After a Car Accident?
Pick up the phone and talk to me directly. My cell phone is 502-609-7657.  Yes, within this website, I have a lot of information, that I hope will provide you with answers to the handling of your personal injury claim. However, realistically, every case is different and I am much more comfortable giving you solid legal advice directly over a ten minute phone call.
As a Louisville personal injury lawyer I help people who are injured in car, truck and motorcycle accidents throughout Kentucky and Southern Indiana on a daily basis. Every car wreck is different and no good personal injury lawyer takes a cookie cutter approach to an accident. As a result, I would really prefer to talk to you directly and find out more about this car wreck.
If you want, you can call me at (502) 609-7657. Either way, let's get you some good legal advice to put your personal injury claim in the right direction.
Please provide your email address and name. We will send you
your free copy of the Newsletter.
You don't know what are the right or wrong steps to take after a car wreck!
Friends are telling you to contact their attorney, insurance companies are telling you don't need a lawyer and twenty TV attorneys are promising you checks without knowing the facts of your injury claim.
THIS IS WHY YOU CAN REACH ME, A LOUISVILLE PERSONAL INJURY LAWYER ON MY CELL PHONE! (502) 609-7657.
Simple, Immediate, Experienced Legal Advice.
The Kentucky State Bar requires me to say that COURT COSTS AND CASE EXPENSES WILL BE THE RESPONSIBILITY OF THE CLIENT.