Episode 11:  Louisville personal injury attorney Jim Desmond discuss why he wrote a controversial blog post.  He demonstrates why attention to detail matters to him and his clients.  A lady called to see if he could help.  She had already been turned down by two other larger firms.  Jim was able to figure out that actually, a fairly significant case did exist.  Let's talk about why this happens.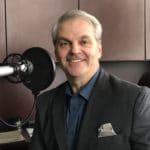 Many of the advertising law firms are very competent attorneys.  However, when there are a ton of cases coming in, the process matters.  Not every case will get the attention it may require.  This is especially true if the case isn't being handled by an actual attorney.
Some television ads mention how a specific firm may have tremendous financial resources to handle your case.  That's true, but it doesn't matter if the attorney never really gets the time to work on your case.  Large marketing budgets and staffs require a tremendous amount of case volume to support those overhead issues.
When an attorney, like Jim Desmond, has the time to investigate the facts and details of your case, there's a good chance that an effective strategy can be developed, assuming the case itself has merit.  Small discrepancies in the facts can lead to significant outcomes.  An attorney needs to assess all of the factors, develop a strategy for the case and begin pounding away at the facts of the case.  This takes time and attention to execute. 
If you've been in an accident, the evidence is critical.  Photographs, witness statements and other types of evidence help to support your attorney's argument in the severity of the case, the resulting damages and the value of your case.  An experienced personal injury attorney knows how to gather these elements and how to use them.  Non-attorney staff members may not have that level of experience.
Jim discusses various ways he handles cases in an effort to maximize the settlement and the funds the client keeps, once all is said and done.  This is extremely important when health insurance liens are involved.  Kentucky provides no-fault insurance, which should often be reserved to enable other sources of funds to be used before tapping into the no-fault funds, if possible.
The facts of each case are unique to that specific situation.  How the case is approached and managed may be very different, because the evidence and the related issues require specific steps to benefit the client's objectives.  A general approach (or template) doesn't apply.  It's why when handling a legal case, attention to detail matters.
COVID-19 Impacts Law Firms, Too
The system has slowed down for a variety of reasons.  However, the process is still moving forward.  Staying organized and carefully monitoring the documentation is even more important when others may not be responding as quickly.  Let's be honest, the "normal" way of doing things has been disrupted.
Jim takes specific steps to ensure PPE measures are taken when he's meeting with clients, during the COVID-19 crisis.  Much of the contact can be done over the phone, via mail and other methods.  It depends on what the individual client is comfortable with, at this time.
The key is to keep a client informed of the steps that are being taken, behind the scenes.  A lot of what goes on may not involve/require direct interaction with the client, but a good attorney will keep the client up to date on what's going on so they know the case is moving.
For more information about Louisville Personal Injury Attorney Jim Desmond, visit www.AttorneyDesmond.com.
Important Disclaimers:
The information provided on this podcast is for general informational purposes only.  It should not be construed as legal advice and does not constitute an attorney-client relationship.  You should seek the advice of an attorney for guidance related to your specific situation.  I am only licensed in Kentucky and Indiana, so the general advice provided may not apply outside of those states.
This podcast maybe freely shared, but may not be the modified or edited in any way.  This is an attorney advertisement. Principal office is located in Louisville, KY.  Co-host Jim Ray is a non-attorney spokesperson.