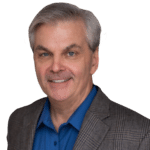 With all the news about the coronavirus these days, I have purposefully been quiet in regard to blogging and advertising about personal injury claims. After all, we've all been concentrating on the more pressing issues of staying healthy, keeping our jobs and a roof over our heads. However, I just had a phone call that I want to share with you because to be candid, it makes me mad!  Not because the caller did anything wrong but because she was given incompetent advice about car accidents from two different law firms that spend a whole lot of money on television advertising every year.  So yes, even with the virus lockdowns going, I think is very important that I remind you that if you are in a car accident:
DON'T TRUST EVERYTHING YOU ARE TOLD;
GET A SECOND OPINION AND;
KNOW THE QUALIFICATIONS OF THE PERSON (PREFERABLY LAWYER) THAT IS GIVING YOU THE ADVICE.
The potential client was in a severe car wreck that resulted in surgery. Because of the virus shutdowns, she was unemployed and had let her car insurance lapse prior to the car wreck.  Due to this lack of insurance and the fact that Kentucky is a no-fault state, she was INCORRECTLY told by two big law firms, that advertise on television, that she did not have a personal injury claim even though she was not at fault for the car wreck.
The fact that Kentucky is a no-fault state means that the insurance company for the vehicle you are in, regardless of the fact that this is not the at-fault vehicle, covers the first $10,000 of your medical bills and lost wages. That's it! It does not mean you don't have a personal injury claim.
If your car, in violation of Kentucky law, was not insured, you cannot recover the first $10,000 of your medical bills and lost wages as those damages should have been paid by the no-fault carrier (which does not exist if the car was uninsured). So, if you have a surgery bill for $50,000, you can only recover $40,000 of that surgery bill from the at-fault driver's insurance if your vehicle was not insured.  Big whoop! My law firm is celebrating its 15-year anniversary this July. I think I have done this long enough to figure out a way to get around this penalty.
Further, I want to say something about the big law firms and as many people know, I spent a large part of my early years working for a television advertiser so I am speaking from experience.  These firms bring in a large number of personal injury claims every year by spending over $1,000,000 a year on advertising.
When a big firm says come to us because we have the experience or legal resources the small guys don't, I say Malarkey!
Very simply, if you allow a big firm to handle your personal injury claim, you are a little fish in their big pond.  When the case does not have enough value or the client becomes too high maintenance, they let the case go and move on to another personal injury claim, generated from their large advertising budget.  Whether it is my firm or another law firm, let the attorney handle your car wreck where your case is going to be the big fish in their little pond.  From over 25 years of practicing law, I promise you that you will get more bang for your buck with the small guy.
Lastly, and this is where I will let my arrogance show. I have been handling car wreck claims for over 20 years and that is the only kind of law my Firm has done for the last 15 years. In addition, I regularly consult with, and/or co-counsel, with several attorneys that have their own legal practice that I would trust with my own personal injury claim. Therefore, if you are being given legal advice about a car accident and it just does not sound right, pick up the phone call me on my cell phone (502)-609-7657.
Unlike the television advertising lawyers, I am not going to tell you that every pile of dog poop is worth money.  However, I will make sure that you know what your legal rights are so you can make an informed decision about the damage to your car, your medical treatment and your personal injury claim!  And yes, I am still working during this lockdown.
All the best and stay safe during this crisis.