Louisville Uninsured Motorist Lawyer
What Happens When The Person Who Hits You, Doesn't Have Insurance In Kentucky Or Indiana?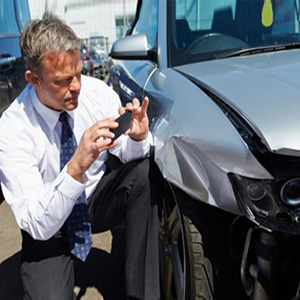 So if you hire me, you hire an experienced Louisville uninsured motorist injury lawyer, Jim Desmond. I have been practicing as an uninsured motorist accident attorney in Louisville, KY for over 20 years. I can help you sort out just what your legal rights are in regard to property damage claims, no-fault claims, ERISA claims and claims for pain and suffering. As a personal injury lawyer, I am dedicated to helping people involved in auto wrecks and motorcycle wreck victims attain the maximum amount of compensation available. Unfortunately, that is all the law allows me to do; obtain money for the damages suffered by my personal injury client. However, what do you do when there is not any insurance or enough insurance to cover the damages you incurred from the car wreck? You usually contact a Louisville car accident lawyer to understand the Louisville uninsured motorist law. This is where uninsured and underinsured motorist coverage comes into play. An experienced car accident attorney in Louisville KY understands the Louisville uninsured motorist laws very well. This is why it is advised to contact an uninsured motorist accident attorney to get you the underinsured motorist claim settlement you are entitled to.
UNINSURED MOTORIST COVERAGE
HAVE IT!
HAVE LOTS OF IT!
PRAY YOU NEVER HAVE TO USE IT!
THANK GOD WHEN YOU DO USE IT!
An uninsured motorist is someone who does not operate his vehicle without at least the state minimum in insurance coverage. Uninsured Motorist coverage lets you make a personal injury claim against your own automobile insurance carrier for the injury damages caused by the at-fault driver if they were uninsured when the car wreck occurred. Seeking help from an uninsured motorist accident attorney is advised in such cases.
Let's put that in English. If the guy that hits you violates Kentucky and Indiana law by driving around without insurance, we can still recover on your personal injury claim. We just need to make that injury claim against your own car insurance and they then act like they ensure the deadbeat that hit you.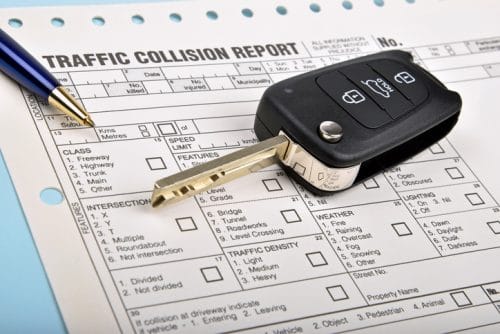 So when I am evaluating a personal injury claim, I have to determine if the at-fault driver is truly uninsured. A car can be legally insured through a variety of ways. Automobiles can have liability insurance through the owner or the driver. If both the owner and driver of the vehicle are insured with different companies, usually the insurance on the motor vehicle is primary and the insurance on the driver provides excess coverage should that first insurance policy be exhausted. As a result, when I am looking for liability insurance so I can recover on my client's personal injury claim, I need to be sure that both the owner of the vehicle and the driver were uninsured and that they were also not covered through an employer's insurance policy also.
For an uninsured motorist claim, your insurance company evaluates your personal injury claim just as they would the injury claim of a third-party, a person they do not insure. They may or may not offer to settle your personal injury claim and they are not going to pay you a higher amount just because you claimed their insurance. However, whatever money they settle your personal injury claim for, they will sue the at-fault driver in an effort to recover. Whatever your case, make sure you discuss it with a Louisville car accident lawyer.
Why is Uninsured Motorist Coverage So Important?
Louisville uninsured motorist law can be tricky. Uninsured motorist coverage is so important because for a few hundred dollars a year, you have transferred the risk that the at-fault driver has no money and no assets to your own automobile insurance company. Your insurance company can bear this risk a whole lot easier than we can. Uninsured Motorist Coverage protects you and your family when the automobile accident happens and the at-fault driver does not have any liability insurance on his or her automobile. While it is illegal to drive a car without insurance in most states, it is a common occurrence on Kentucky and Indiana roadways. I believe that it is something like one-third of all drivers don't carry insurance. If you have been in a car accident in Louisville KY, make sure you get in touch with a Louisville car accident lawyer right away. Assume that while driving home on a Saturday night you had a motorcycle wreck with a drunk driver. Now assume that the drunk driver did not pay the premium for his automobile insurance in a timely manner and was canceled by his insurance company. While the drunk driver will most likely face criminal charges stemming from this automobile accident and his intoxication, the real question is what about the damages he has caused you because of this motorcycle wreck. If the drunk driver did not pay his auto insurance premiums, it is very unlikely that he has any insurance coverage that might apply to this car wreck. This will classify the case in the category of an uninsured motorist case. Consequently, how is he going to pay for your personal injury damages such as: 1) medical expenses; 2) your time off from work; 3) the property damage to your car; 4) your rental car; 5) and out-of-pocket expenses. Yes, you can sue the drunk driver for all your compensatory and punitive damages!
[7]
 However, what good does it do you to obtain a Judgment (basically a piece of paper that says you are owed money) if he has no money, assets or a home that can be used to pay for your personal injury damages. The key to preventing this type of situation is to have purchased Uninsured Motorist Coverage from your automobile insurance company or the company that insures your motorcycle Uninsured Motorist Coverage allows my client to recover their personal injury damages, stemming from a car wreck, from his/her own car insurance company. Your car insurance company, whether it be by a personal injury settlement or through a lawsuit, is responsible for the damages the drunk driver was legally responsible. Your insurance company will still argue with me about the extent of your medical and other damages, the reasonableness of your damages, the liability of the other driver and other items. However, uninsured motorist coverage provides a definite monetary source from which you can recover your damages. Without it, your only option is to sue the drunk driver, hope he has some assets and hope any Judgment you obtain is not discharged when he files Bankruptcy. So in a motorcycle wreck wherein the at-fault driver has no insurance, the client can still recover his personal injury claim from his own insurance carrier. It is the client's insurance carrier who then sues the at-fault driver to try and recover what they paid out on your behalf. This way, your insurance company and not you, bears the risk that this at-fault driver has little to no money to pay for your damages.
I recommend that motorcyclists carry at least $100,000 of uninsured motorist coverage because for example, I have seen cases wherein the air ambulance bills alone total over $26,000. If you are not sure how the Louisville uninsured motorist law works, call my office to speak with an uninsured motorist accident attorney. Numerous people and clients have contacted me for their underinsured motorist claim settlement in Louisville KY.
Can You Reject Your Uninsured Motorist Coverage?
Yes, legally you can reject this type of insurance coverage but, I would never, never, never recommend it!!! Instead, make sure you specifically ask for this insurance coverage and never sign anything wherein you are waiving this type of automobile insurance coverage. In short, if you don't have this insurance coverage, you may save yourself a couple of hundred dollars a year for a huge risk to you and your family. In the event of a serious motorcycle crash, you could owe thousands in medical bills, for an accident that was not your fault, just because you tried to save several hundred dollars. Make sure this is not the case with you. Contact a Louisville car accident lawyer to understand the Louisville uninsured motorist law in Kentucky. Our uninsured motorist accident attorney offers you a Free Consultation.
On a side note, I pay for this extra insurance coverage by increasing the deductible on my automobile policies to $1,000 instead of $250. The idea being I can afford $1,000 much more than I can afford a $10,000 medical bill.
How Much Uninsured Motorist Coverage do you need to Purchase?
The amount of the coverage depends upon your financial needs and how much you can afford. I would suggest you discuss this issue with your insurance agent and also with an uninsured motorist accident attorney. However, I reasonably recommend that everyone carry at least $100,000 per person in uninsured motorist coverage. My reasoning being that if you do not have health insurance, this amount gives me the greatest chance of getting your medical bills paid should you be involved in a serious automobile accident. Recall that I am trying to make sure that you are protected when the car wreck results in surgery, loss of limbs or hospitalizations.
Examples of Cases Where Uninsured Motorist Insurance Made a Big Difference for My Client
I had a case wherein a father had just bought his son his first car, a Toyota from Jeff Wyler Toyota in Clarksville, Indiana. Of course, the son was excited about his new car and immediately wanted to show all of his friends. The son was on his way to Shively, Kentucky to visit his girlfriend when a Ford F150 truck pulled out of a gas station on Dixie Highway and hit the Toyota directly in the driver's side door. There was no question that the Ford truck was completely at fault, negligent in other words, for the automobile accident. The son was obeying the speed limit, driving carefully and the driver of the F150 had a suspended license. The car wreck was serious and the son is taken from the accident scene by EMS to the Trauma Unit of University of Louisville Hospital. After he arrived at the Trauma Unit, he finds out his son would be fine but he did have a broken leg that would need to be repaired through surgery. The police officer that investigated the car crash told the Father that the F150 driver was issued a citation for failing to have his vehicle properly insured. So I was dealing a car crash that occurred in Shively, Kentucky, an insurance policy that was issued in New Albany, Indiana and an uninsured driver from Clarksville, Indiana. In other words, this single car crash involved laws from both Kentucky and Indiana and I had multiple jurisdictions that I could have filed a personal injury lawsuit in. The problem with a lawsuit is that when a jury issues a verdict and the Judge enters a Judgment against a Defendant, you still really only have a piece of paper saying someone owes you money. If that Defendant has no money to collect a Judgment from, it can be a worthless piece of paper that can be bankrupted. It's Against the Law to Drive Uninsured – But People Still Do. It is against the law to drive without car insurance and such uninsured drivers face criminal charges for failing to do so. But criminal charges end with jail time and fines. Personal injury claims involve recovering money for an injured person's medical expenses and pain and suffering. In other words, while the same car wreck may involve both a criminal citation and a personal injury claim, the end goal of either are not even close to being the same. So how do you protect your family in the event of a serious car wreck or a catastrophic motorcycle accident? Uninsured Motorist Coverage purchased from your own automobile insurance carrier provides you and your family with a means of a recovering an injury claim for pain and suffering and medical expenses; this is true no matter whether you live in Jeffersonville, Indiana or Elizabethtown, Kentucky. Most Kentucky and Indiana automobile policies have uninsured motorist coverage but only in the amount of $25,000 per person. I recommend that people carry at least $100,000 per person of Uninsured Motorist Coverage on every car they own. In both Kentucky and Indiana, the term "full coverage" has no legal significance. My point is that perhaps your insurance agent sent you out with $25,000 of uninsured motorist coverage but, that is not enough! If you have a serious automobile wreck, chances are that your medical expenses alone will come close to, or exceed, that $25,000 in insurance coverage. Further, I am not just talking about recovering from pain and suffering claim. Injury damages include lost wages; the co-pays and the deductibles from health insurance; physical scars from the car accident; inability to perform daily activities while healing; the mental trauma from the car accident and; the cost of those items (crutches, etc.) that may not be covered by his health insurance.
I understand that many people don't care for injury attorneys, the legal system or believe in making claims for pain and suffering. Nevertheless, this is not about those things. This is about making sure your family is not left to the mercy of a flawed, legal system. This is about making sure that you have the means of recovering all the damages allowed by law; whether you choose to do so through an attorney, on your own, or not at all. This is about making sure your family's financial goals are not through into ruin because someone else thought it was okay to drive a car in violation of the law.
Further, Uninsured Motorist Coverage protects you in the case of a hit and run accident. If the at-fault driver rear-ends your vehicle and then speeds off, you can make a claim for your pain and suffering through the uninsured motorist coverage on your own automobile insurance. However, in the instance of a hit and run driver, the case law and/or the insurance policy generally requires that there be evidence of physical contact, direct or indirect, between the phantom vehicle and your car. Whatever your case, make sure you have an experienced car accident attorney by your side to get you the underinsured motorist claim settlement you deserve.