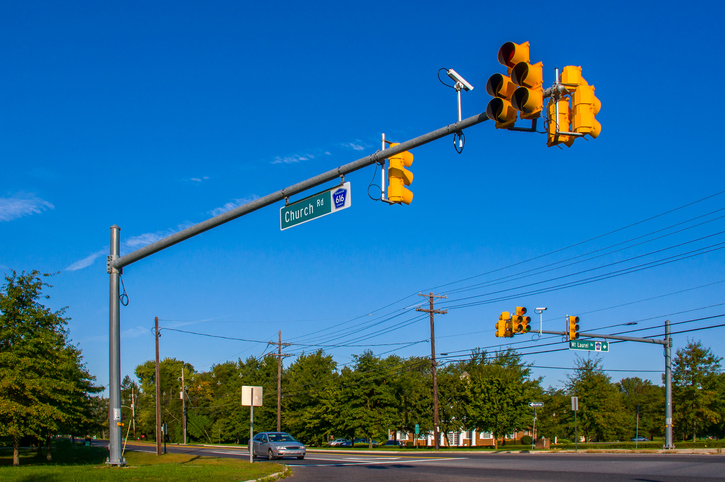 Car accidents in Kentucky and Indiana are rarely "straight forward."  Each case is unique and the circumstances, witnesses, and even applicable laws are different based upon where and how the crash happened.  Insurance companies will always try to minimize the amount the pay, and that is usually at the expense of someone who is hurt.  This is why you need an experienced injury attorney when you are injured in an accident.  I want these blogs to help answer the question of "What should I know and how do I protect myself in these circumstances?"
I have been dealing with a new a car wreck case that I think really illustrates some of the problems people can encounter when fault for a car wreck is not clear or is disputed.  When I met with the client she described that the car wreck occurred late at night, at an intersection and without witnesses.  Based upon what she told me and what we saw on the police report, I knew that we would be dealing with  a he said / she said situation wherein both drivers claimed they entered the intersection on a green light.  Obviously, unless I can show complete or partial negligence on the part of the other driver, I can't recover my client's property damage or personal injury claim.
To my client's credit, she thought "What can I do and how do i protect myself here?" and took pictures at the accident scene. More importantly, she mentioned to me that she saw several security cameras at a nearby business that may have captured the automobile accident on video.  Luckily, she was correct. I sent an investigator to this business and she was able to obtain a copy of a video that showed the other driver ran the red light.  The problem is that the insurance company still did not want to accept complete fault for the car wreck.  They stated:
"We do believe our insured driver contributed the majority of negligence in the accident.  Within a second after impact, our insured's light turned green which leads us to believe that your client would have had a yellow light. Your client would have contributed some negligence for lookout as she should have used caution when going thru the intersection and should have realized our insured as coming thru the intersection."
In other words, they are trying to argue comparative fault on my client. Kentucky is what is known as a pure comparative fault state and Indiana is a modified comparative fault.  What this means in Kentucky is that if you are found to be 99% at fault for a car wreck by a jury, you can still recover 1% of your damages.  In Indiana, you have to be less at fault than the other driver. So if a jury finds that your negligence was responsible for 50% or more of the car wreck, your claim is barred completely and you can recover zero of your damages.
In this case, I have argued to the insurance company that their position is based upon conjecture as they really do not have any testimony supporting their argument.  While my argument appears to have gotten me past several hurdles for now, their argument is not completely dead and it sets up several problems for the future.
The question "what do I need to know and how do I protect myself from this circumstance?" goes farther than what happens before the accident.  Let's just say, for example, that my client agrees to accept just 10% of the fault for this car wreck to keep the injury claim in the pre-litigation phase and avoid the possibility of a lawsuit for now. First, the other driver, and his insurance company, would have the right to recover 10% of his damages, and any amounts paid by his insurance company, from my client or her insurance coverage.   This might result in an increase in her insurance premium.  Moreover, we have to make sure that she has enough insurance to cover all these damages.  In Kentucky and Indiana, an insurance policy can have as little as $10,000 in coverage to cover the physical damage caused by a car wreck.  If the other guy was driving a new Lexus that was a total loss, the value of the 10% property damage claim alone might still exceed the $10,000 in insurance coverage.   Second, this comparative fault argument creates a conflict of interest.
As a personal injury lawyer, I am governed by rules of ethics established by the Bar Association for each state I am licensed to practice in.  The gist of several of these rules is that I always have to act in my client's best interest.  If my driver has a passenger in her car and I am acting as the attorney for both individuals, how can I act in everyone's best interest?  To recover 100% of the passenger's damages, I have to make a claim against both drivers. If I make a claim against my own client, I am obviously not acting in her best interest.  This is why I would either have to get the conflict of interest waived by both clients or refer the passenger to another attorney.
So with these blogs, I always like to answer the question of  "What do I kneed to know and how do I protect myself from this circumstance?"  The honest answer on this scenario is that it is hard to do.  However, if I am in a car wreck, I would do my best to take pictures of the accident scene immediately after the wreck and I would obtain/retain the contact information for any witnesses, independent of what was contained on the police report.  I would also always see a doctor within 24 hours of the accident, even if you think you weren't injured at all.
Also, while I hate to say it again, you should always consider "What can happen and how do I protect myself ahead of time?" by what insurance coverage you put on your own automobile insurance policy ; insurance coverage such as collision and rental car coverage.  Yes, this results in a higher insurance premium. However, it allows you to submit the claims for your car damage to your insurance company rather than be forced to accept a split of liability, that you are not comfortable with, in order to get your car back on the road quickly.  Ultimately, through a lawsuit or arbitration, your insurance company, through what is known as a subrogation claim, will try to get whatever they paid out on your behalf from the other driver's insurance company.
I preach a lot in these blogs that there is nothing in Kentucky or Indiana law that guarantees you that 100%  percent of the time the at-fault driver will have insurance, or enough insurance, to cover all your claims stemming from the car wreck.   Well, this is kind of a similar corollary.  As long as an insurance company has a reasonable basis in law or fact for their position, there really is nothing preventing them from telling you to prove a case in a court of law and convince a jury that your position is the right position.  As a result, you, as an active motorist, has to take steps to make sure you are protected, before the car wreck occurs.  "What do I kneed to know and how do I protect myself as much as is reasonably possible?"  Usually, that means making sure your own automobile insurance has the right kind of coverage or that you can afford the loss (e.g. paying for your own rental car) should you encounter a situation with disputed fault.